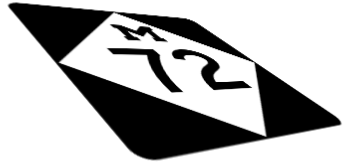 Kalkaska County Prosecutor Brian Donnelly is facing an uphill battle in fighting off the recently approved recall language which would see him removed.
After the approval by the elections board for the recall to go forward, Donnelly appealed, and the matter will be adjudicated by out of county Judge Tom Powers.  On Monday Powers heard testimony and apparently has given Donnely a smaller window in which to prepare his appeal than desired.
From one participant in the recall effort who was there:
"A quick synopsis of the appeal by the P/A…

Judge Tom Power presiding…

My impression is that Donnelly is realizing we are serious…he is making mistakes…the appeal irked the members of the County Elections Commission as he called it biased and "illegal" in his appeal notice…

Judge Buday (of all people) represented the Commission in a terse, composed, and well defined statement, "We did our job according to the law, it is up to the Court to rule on the appeal."…period…that was it in a nutshell…when questioned by Judge Power for any further comment, she stated that this was the 6th attempt at language to recall the Prosecutor…the Judge made the only notation that I witnessed during the proceeding on that statement…

Jeff West agreed with, and confirmed Judge Buday's simple explanation…the Judge then asked for any further documents or briefs, none from the Commission, but of course Donnelly said he had more info to file with the Court…Judge Power said he wanted this done within the week, and Donnelly asked for time to the 18th…the Judge denied his request and set the ruling hearing for Friday, the 4th, at 3:30 pm…

Donnelly's statement was strained, fragmented, and timid…I think he realizes that he has no friends in this proceeding, and can no longer intimidate anyone when directly confronted…in short, he knows his time is limited…one way or another…his bid for more time was seen for the delaying tactic it was and was promptly dismissed as such by the Judge…the petition filing deadline with the State is November 24th…

After the hearing, Donnelly chased down the 'Leader' editor, who was on his way to his vehicle, and corralled him for about 10 minutes of animated 'discussion'…one sided, to be sure…I'm certain we'll see some quotes in our weekly 'news' …"
More as it becomes available.