As a public service, we occasionally provide stories that can help folks find support for health related issues.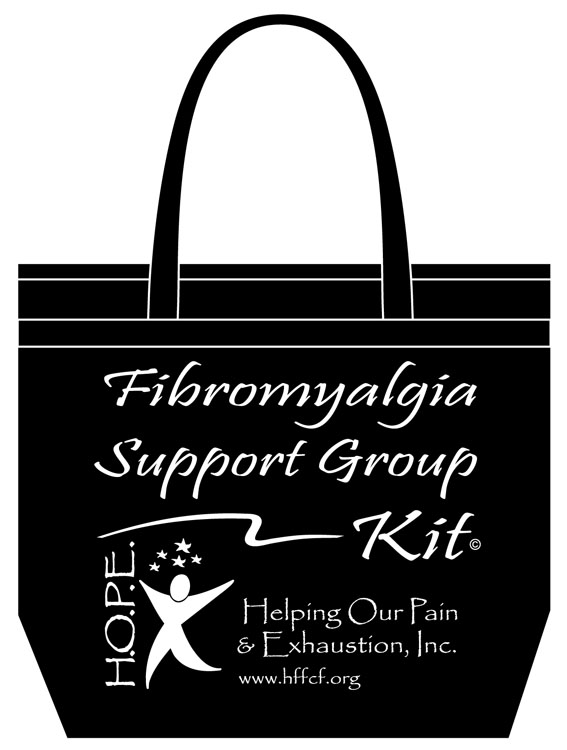 Fibromyalgia Support Group Offers H.O.P.E. Free Support Kits to Patients, Families this Holiday Season.
Michigan-Based H.O.P.E. Providing Free "Support Groups Kits," Educational Materials to Help Launch Local Fibromyalgia Support Groups
FARMINGTON HILLS—The Michigan-based fibromyalgia education and support group Helping Our Pain and Exhaustion (H.O.P.E.)  this holiday season has made available, free of charge, comprehensive kits designed to help local fibromyalgia sufferers and their families launch local support groups to help their loved ones, friends and neighbors better treat and cope with fibromyalgia.  The free kits include educational and training materials to help local residents and health care providers start and maintain their own support groups, including podcasts, DVDs, books, support bracelets, t-shirts and much more.
"Support groups are critical tools that tell our friends, family and neighbors suffering with fibromyalgia that they are not alone," said H.O.P.E. Executive Director Dr. Sharon Ostalecki, PhD.  "Twenty years ago, my own life changed completely when I was diagnosed with fibromyalgia.  At that time, information was scarce and help was hard to find. With the help of other fibromyalgia sufferers I learned to understand my condition and discovered how to manage my own pain.
"These kits are our free gift this holiday season to fibromyalgia sufferers across Michigan, so they can learn to better manage their pain, find relief and know that they are not alone."
The Kit is being offered as a direct response to the overwhelming number of requests H.O.P.E. receives from individuals wanting to learn more about how to start and manage a support group, as well as from individuals wanting to know what support is available in their local area.
Fibromyalgia is a disease primarily afflicting women in which people experience long-term, body-wide pain and tender points in the joints, muscles, tendons, and other soft tissues.  In addition to pain, fatigue and problems with sleep are seen in almost all patients with fibromyalgia. Many complain that they can't get to sleep or stay asleep, and they feel tired when they wake up.  The disease has also been linked to headaches, depression, anxiety, and other symptoms.
The author of numerous books, Dr. Ostalecki graduated from Eastern University with a Bachelors' of Science Degree, & a Masters in Physical Science.  She holds a Ph.D. in nutrition and specializes in fibromyalgia and chronic fatigue. Her practice is in Novi, Michigan. For the past 10 years Dr. Ostalecki has lectured internationally, and has written and published articles on fibromyalgia.
H.O.P.E. is a 501(c)3 nonprofit organization whose mission is to develop and execute programs dedicated to improving the quality of life for people with fibromyalgia.  The Michigan-based organization's vision is focused on raising fibromyalgia awareness and providing advocacy for chronic pain patients and their families.
Due to the size and volume of the kits being requested, a small shipping charge may apply.  For more information about fibromyalgia and H.O.P.E. or to obtain a support kit, please call (248) 344-0896 or visit www.hffcf.org.