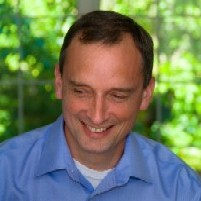 I really had hoped to pen an article in favor of my good friend Jack Hoogendyk, who is running for congress against an incumbent Fred Upton in the Republican primary.  Jack has a unique story that is decidedly "American," and demonstrates the strong attributes associated with TRUE conservatism, and family values.
Having not had the time to consider thoughtfully, I choose instead to let the American Thinker do it for me:
By contrast, Hoogendyk is always conservative, as evidenced by his voting record as a three-term member of the Michigan House of Representatives. In 2007, the legislature as a whole approved $1.4 billion in state tax increases and budgets configured to spend the extra revenue. All told, 155 members of the Michigan legislature voted for at least $1 billion more that the previous year's expenditures. Hoogendyk voted for only $7.5 million more. In 2003, Hoogendyk voted against a "bad driver fee" that eventually passed. He knew right away it was a government scheme to create a windfall, not a public safety initiative. He knew this because he appreciates the limitations our founders placed on government and voted accordingly.
Please read the entire piece.   Its worth your time.
Its time to put a true principled conservative into this seat.
I support Jack.