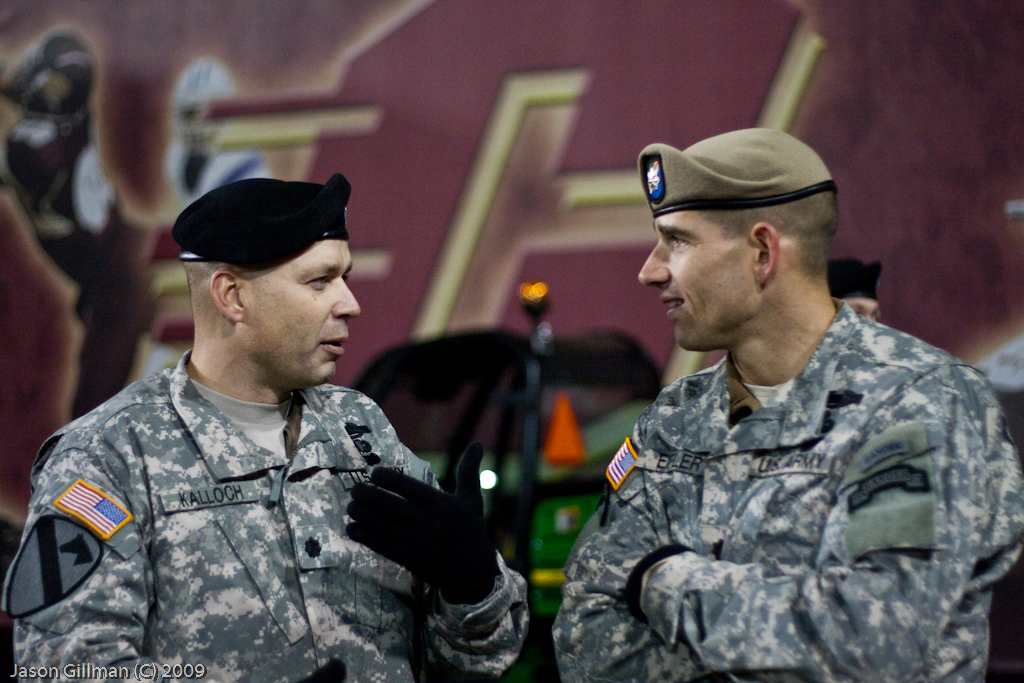 Starting of as a particularly beautiful day, Veterans day held promise for a stunning night in Mt. Pleasant, and some great Veterans Appreciation Night activities.
The visiting side (Toledo) was the only place where you might see any abundance of seats available, which shouldn't be any great surprise for a Wednesday game, but the fullness of the Home side was a testament to the dedication of Central Michigan Fans to both Alma Mater and our Military alike.
It sure as hell ain't Berkley.
Of Course the events during a CMU football game are legendary for those who have attended.  From the Double rows of Bare and painted knuckle heads braving the cold in support of their team, to the oft heard cannon shots each time the Chippewas put some more points to the board, the traditions are rock solid and worthy.
This year in honor of our fighting men and women, one more out of the ordinary event happened.  Something I cannot recall at any sporting event that I have ever attended.
They brought in the game ball by parachute.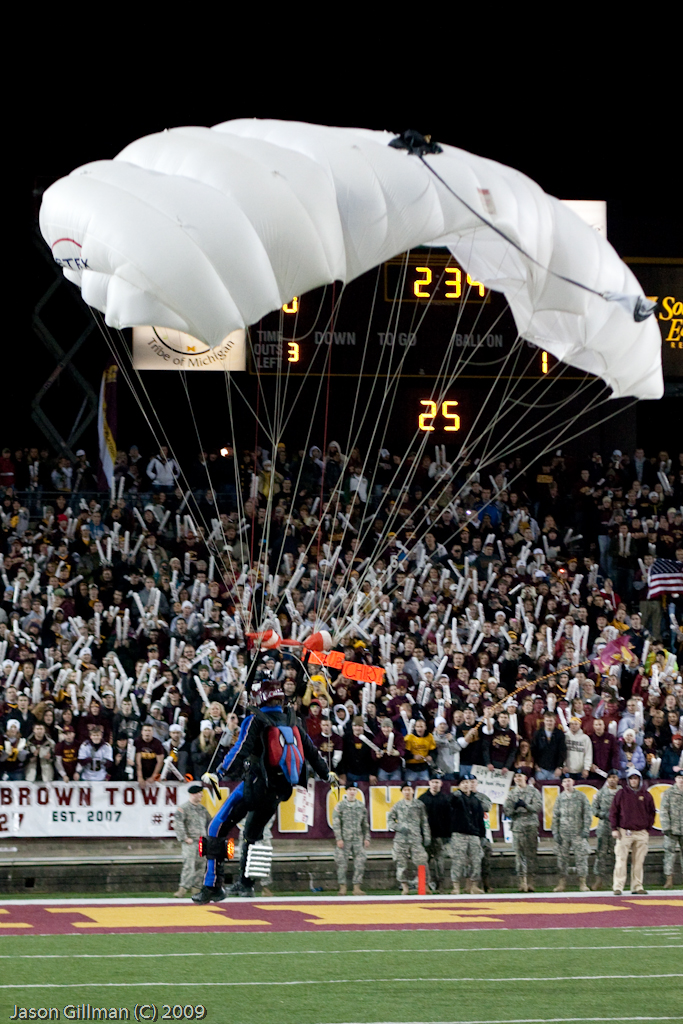 From over 5000 feet, 5 ARMY paratroopers descended to the Central Michigan Field bearing tracers, and wowing the crowd.  35 Degree weather and a beautiful night enabled the  troopers to arrive safely to the field and fire up the entire crowd on both sides of the stadium.  Electric would be the best descriptor I could place on the mood prior to the start of the CMU Toledo game November 11, 2009.
I left work early and was glad I did.
Michigan is blessed in its abundance of great colleges and Universities, but few in my opinion can put on a show like Central Michigan University when it wants to.  What a blast! What a Great Veterans Day Celebration…
GAME BALL ANYONE??