Job Providers, Taxpayers Hit the Airwaves to Tell Special Interests that Michigan's Constitution is Not for Sale
Outside Interest Groups Expected to Spend up to $100 Million to Hijack Michigan's Constitution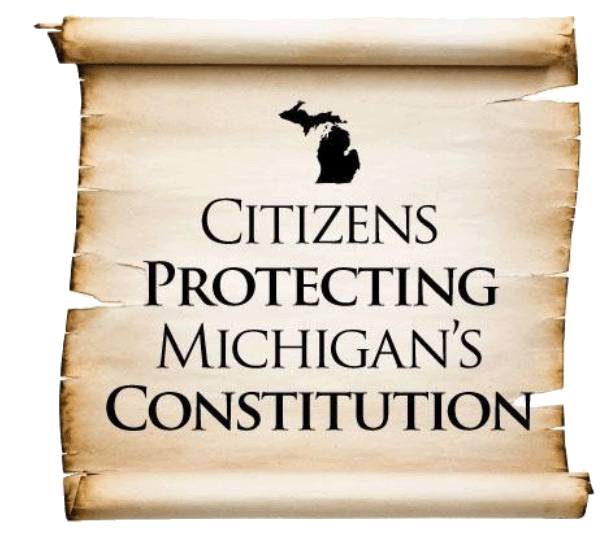 Lansing, MI—Citizens Protecting Michigan's Constitution (CPMC), a diverse group of tax payers and job providers today released a new radio advertisement titled "Auction," educating voters about attempts by wealthy interest groups who plan to spend millions on attempts to hijack Michigan's Constitution in order to grab more money and power.
"Michigan's voters can't be bought," said Rich Studley, President and CEO of the Michigan Chamber of Commerce. "Michigan's Constitution is not up for sale, but you'd never know that the way these narrow interest groups are spending money. Now is the time for concerned citizens to "follow the money" to find out who is willing to pay millions to buy a piece of the state constitution."
"Auction," which begins running today on radio stations across Michigan, asks voters to tell the outside special interests "no," to keep their millions in their pockets and to keep their hands off Michigan's constitution.
According to campaign finance reports, outside groups have already spent $14 million to purchase a half-dozen proposed constitutional amendments. In the same period of time the groups have raised $22 million and are expected to spend over $100 million to hijack the state's constitution.
Big spenders hoping to line their own pockets by purchasing Michigan's Constitution include:
Big Labor: $8 million on a secretive attempt to rewrite the constitution, repeal hundreds of laws and undo the good work being done to position Michigan for its economic comeback.
SEIU: Nearly $2 million to force the unionization of home health care workers and allow the union to skim millions in dues each year.
The radio spot, "Auction," can be heard at http://youtu.be/ximCbzOjIe8.
—
Citizens Protecting Michigan's Constitution is a committee supported by a growing and diverse group of job providers, taxpayers, individuals, local chambers of commerce and other organizations. CPMC is committed to educating Michigan families about unprecedented attempts to radically overhaul the state's constitution through new, misleading ballot initiatives.