I'm not so good at asking for money, but it seems easier when it involves something so important.
The Michigan Health Care Freedom Petitions are out, and it takes money to man the office while coordination efforts to get this on the ballot are going on.
Please consider $5, $10, or $20 or more to help keep this moving along smoothly.  Early numbers are good, and projections have been met to give Michiganders an opportunity to drive back FORCED insurance mandates as a back up to the other measures being litigated by the AG's office.  Click on the Image below to be taken to the donation page.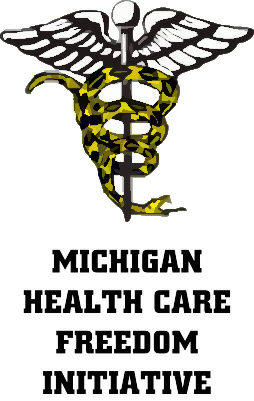 Thank you.
.