Worked a second night at the county fair.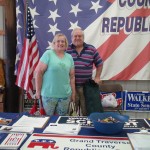 When I arrived, It was about 95 degrees outside,  quite humid, and the Zellers were happy to see the replacement crew (me) arrive.  So happy in fact, they were willing to pose for the first of my "booth at the fair" set.  After the quick pose, they wasted no time heading home to a more comfortable arrangement that included A/C and overall recuperative conveniences.
I should mention they put in several hours and hosted the GT GOP table in the hot barn environment along with the assistance of the goody bowl, which held a healthy stock of tootsie rolls, and other treats.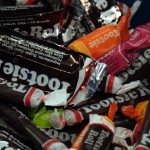 One would think the bowl might be more heavily hit by the roaming kids through the barn, but from what I saw, such things are not limited to the youngest, but are also quite acceptable to the young at heart.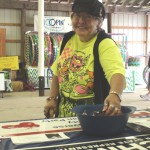 Indeed, the treats provided to provide a means to engage  folks of all ages worked well.
My own campaign received a boost from one fair goer who promises to be involved in coming elections.. maybe in a few more years, but is perfectly willing to support this writer in his own bid for office by sporting a really cool button, and telling all of his parents friends.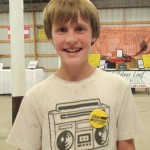 I love building future support teams.
In fact, just being at the fair as an emissary for the Grand Traverse Republicans was a lot of fun.  Aside from the folks who stopped by to cheer us on for the event in November, there are many who have questions about candidates, where they can get more materials, and how they can help.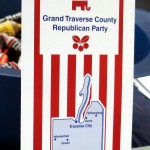 Helping is easy.  An hour or two during a busy campaign cycle can mean the difference of winning or losing for conservative and Republican candidates.  In fact, we were able to recruit a dozen or so folks for future activities in this election cycle.  Phone banks, errands, sign placement..  Its all important when Republicans seem to be the go-to party for stopping the progressive onslaught on our rights at all levels of government.
New members who are good  conservatives are revitalizing the party, and are willing to become more involved than ever before.
Ultimately, we have had to realize that the way things have been done, are not acceptable any longer, and that a new selection of leaders is needed.
In the mean time, as we get more people involved in the process, it improves the chances that the type of leadership needed is realized.
Will it be a perfect selection this time? Nope.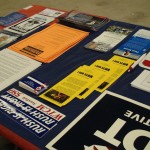 Will we make mistakes in our selections?  Likely.
But will we advance in the direction of conservative and  traditional principles this election. You betcha.