It looks like my good friend Nick De Leeuw has decided to tie the knot.  Apparently he has run down to the local sundries store bought the little engagement test kit, and it turned blue, meaning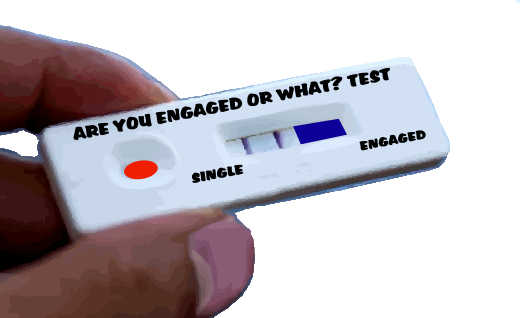 he is engaged to his best gal Sarah Cook..
The little test meters work nearly similarly to the pregnancy tests, but measures a hormone the body produces  usually associated with fear, or panic.  The Hormone develops a thick blue bar at the end of the strip indicating that the chains are firmly being applied.
Man what they won't come up with next..
Congratulations NICK and SARAH!!