Corrupt Organization Negating Generally Reasonable Existing Scientific Standards.
I actually have a few acronyms created for Congress, also Senate, etc..  I was frustrated with current events, a little bored, and came up with no less than 10 more, in just a few minutes.  As we are being peppered with crisis after crisis, and finding ourselves constantly fighting to keep the few liberties still available (including our speech) we still need to lighten up from time to time.
So, break out the ginko, get the creative mental processes in overdrive, and using the following current event words, or adding your own, what else could we come up with ? (keep it clean)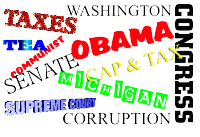 CONGRESS
SENATE
CRISIS
DEMOCRATS
HEALTH CARE
DETROIT
TARP
MICHIGAN
CAP TRADE
REPUBLICANS
INSURANCE
TAXES
*ADD YOUR OWN*
I will up the ante in fact..so lets turn it into a contest! And  as an incentive, (this is big) I will GIVE AWAY 3 prizes.. By August first I should have a few to look at in the comment box.. 3rd place gets a Custom ICU Baseball cap, 2nd Place gets a Custom ICU Baseball cap and an ICU flashlight key fob, and the GRAND DADDY 1st PLACE gets THIS MINI DVR CAMERA. a very useful tool for Tea Parties, event documentation, and other fun.  There are waterproof models coming out soon as well, so its like this is just good advertising.
If you want one sooner… Ill post a code in the comments section to get $80 off later!!