Cox Welcomes Michigan Grassroots Leader Jennifer Gratz to His Fight to Cut Government Spending, Bring Jobs Back to Michigan
LIVONIA, MI—Groundbreaking Michigan grassroots leader Jennifer Gratz today endorsed Mike Cox in the race for Governor and joined his campaign to turn around Michigan as the Mike Cox 2010 Grassroots Co-Chair, praising Cox's commitment to conservative principles and plan bring jobs back to Michigan by cutting government spending and taxes.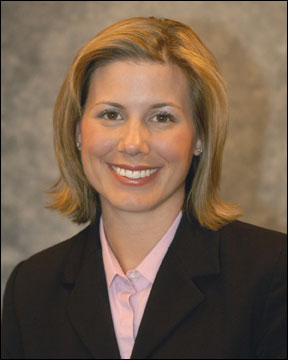 "I am honored and humbled to receive the support of a grassroots trailblazer like Jennifer Gratz," said Cox.  "Together, we will win the fight to cut government spending, turn this state around and get Michigan families back to work."
Jennifer Gratz is recognized as one of the nation's leading figures in the battle to end racial preferences in school admissions and organized and led the Michigan Civil Rights Initiative which voters overwhelmingly approved in 2006.
"Only one candidate for Governor stood with Michigan voters four years ago to support MCRI, and that candidate is Mike Cox," said Gratz.  "Mike Cox is the only candidate with the plan to cut spending in Lansing, cut taxes and get Michigan working again."
As Executive Director of MCRI, Gratz spearheaded the effort that secured a record 500,000+ signatures to amend the Michigan constitution to end race and gender preferences. In a landslide victory, MCRI (Proposal 2) passed by a margin of 58%-42%.